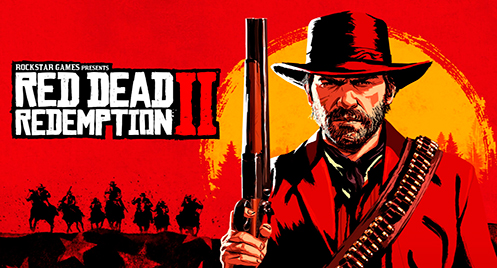 Buy Red Dead Redemption 2 Xbox One
After payment you will receive a license activation key in the Xbox One system.
From the creators of Grand Theft Auto V and Red Dead Redemption, Red Dead Redemption 2 is an epic story of life in the harsh American outback at the dawn of the modern era.
The Xbox One video game Red Dead Redemption 2 chronicles the end of the Wild West era. In 1899, almost all gold miners work for large companies, and the criminals are caught or killed by law enforcement officers. The Dutch Van der Linde gang are the last romantics of this world who do not want to obey the rules. After an unsuccessful bank robbery, they are forced to go on the run. Together with them, you will explore a huge open world and defend against numerous enemies.
After a failed robbery in the western American town of Blackwater, Arthur Morgan and the Van der Linde gang are forced to flee. They are on the heels of federal agents and the best bounty hunters, and in order to survive, the gang must rob, steal and fight their way into central America. The growing internal contradictions threaten to lead to the disintegration of the gang into separate groups, and Arthur Morgan must make a choice between his own ideals and the gang that raised him.
In a browser, go to Redeem Code and sign in to your Microsoft account.
Enter the 25-digit prepayment code, in the window that opens, click the Confirm button.
Feedback from our clients
There are no reviews for this product yet
show more