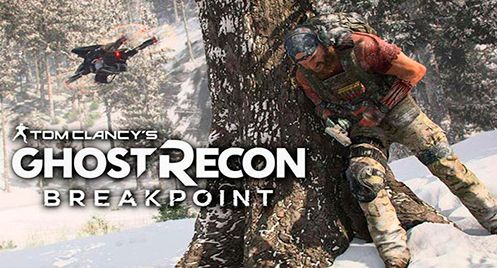 Buy Tom Clancy's Ghost Recon Breakpoint Xbox One
After payment you will receive a license activation key in the Xbox One system.
Ghost Recon: Breakpoint is a military shooter set in a mysterious and dangerous open world. You can fight both alone and in the co-op mode for four people.
BECOME A REAL "GHOST" DEEP IN THE BACK OF THE ENEMY. Test your ability to survive and adapt to the diverse landscape of Auroa. This archipelago is full of enemies and other dangers.
INJURY SYSTEM. From now on, a "Ghost" who has been hit can be injured. It will slow you down and reduce your effectiveness in combat. It will take additional time and resources to get back in shape.
ADAPT FOR A DIFFICULT LANDSCAPE. To feel confident on Auroa, your "Ghost" will have to give it all. On steep slopes, you can slip and fall down, water slows down, and snow falls under your feet. To survive and continue to fight, you will have to carefully monitor your stamina.
REST IN THE CAMPS. You can set up a squad camp, and in it you will be engaged in the selection of equipment, classes and weapons, or develop a strategy.
BROTHERS FOREVER. "Ghosts" do not abandon their own. When your comrade needs help, it is not necessary to do healing directly under fire. Grab him on your shoulder and bring him to a safe place to get to your feet there.
Explore the world of Auroa on your own or with friends, with the best-in-class online co-op mode with on-the-fly connectivity. There are no restrictions on when teammates can join a squad, and all in-game achievements apply to all players. Deal with the "Wolves" in the story campaign or explore every corner of Auroa, taking part in the many events that the open world has to offer. : Breakpoint will also find a place for competitive PvP modes, where the squad can test themselves in fast-paced dynamic battles with other "Ghosts".
In a browser, go to Redeem Code and sign in to your Microsoft account.
Enter the 25-digit prepayment code, in the window that opens, click the Confirm button.
Feedback from our clients
There are no reviews for this product yet
show more