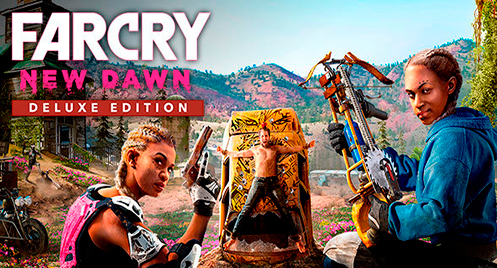 Buy Far Cry New Dawn Deluxe Xbox One
After payment you will receive a license activation key in the Xbox One system.
The Deluxe Edition includes the Digital Deluxe Pack with additional weapons, costumes and vehicles.
Travel to post-apocalyptic Hope County, Montana, 17 years after global nuclear disaster Together with the few survivors, you will fight against a dangerous new threat - the raiders and their ruthless twin leaders.
In a browser, go to Redeem Code and sign in to your Microsoft account.
Enter the 25-digit prepayment code, in the window that opens, click the Confirm button.
Feedback from our clients
There are no reviews for this product yet
show more