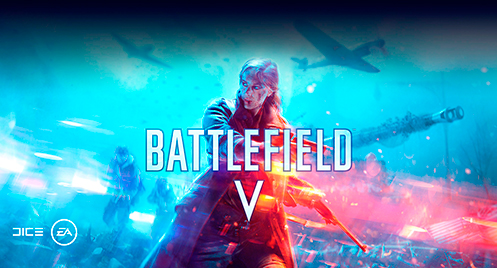 Buy Battlefield 5 Xbox One
After payment you will receive a license activation key for Xbox One
Battlefield V invites you to take part in the largest military conflict in the history of mankind. The iconic shooter series returns to its roots, portraying World War II in a whole new light. Take part in massive and realistic online battles as you fight alongside your squad in the new Grand Operations mode, which will amaze you with the scale of what is happening. Take part in an incredible survival battle in Firestorm, set on the most expansive map in Battlefield history. Win Joint Battles with your friends. Follow the fates of the frontline heroes in the intense War Stories story campaign. Fight in completely unexpected and stunning locations around the globe in the most addicting and epic Battlefield game ever.
Xbox ONE Battlefield V gives you the opportunity to assemble your own team of fighters, each with unique looks, skill sets and traits. Equip your battlegroup members with the latest World War II technology. Powerful combat weapons will allow you to turn the battlefield into your ally. The undeniable advantages of the presented part are fascinating storytelling and excellent graphics.
In a browser, go to Redeem Code and sign in to your Microsoft account.
Enter the 25-digit prepayment code, in the window that opens, click the Confirm button.
Feedback from our clients
There are no reviews for this product yet
show more