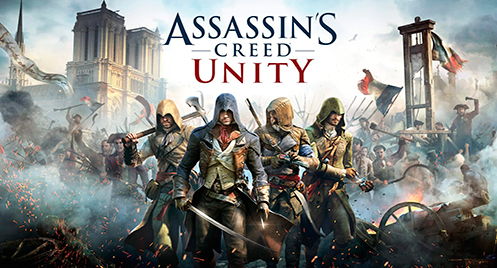 Buy Assassin's Creed Unity Xbox One
After payment you will receive a license activation key in the Xbox One system.
Assassin's Creed Unity is the seventh "main" part of an action-adventure game about Assassins and Templars, which takes place during the French Revolution. The protagonist of this part is the young man Arno Victor Dorian, whose mission is to avenge his murdered father, as well as to find a certain "Sage" that the assassins from "present time" needed.
Unity differs from the rest of the series not only by the changed setting, but also by the presence of a cooperative mode for four players - some missions are much easier to complete by calling friends for help. In addition, players gained access to a huge assortment of items to customize their assassin, as well as to the huge Paris of 1798, which is full of tasks, treasures and secrets.
In a browser, go to Redeem Code and sign in to your Microsoft account.
Enter the 25-digit prepayment code, in the window that opens, click the Confirm button.
Feedback from our clients
There are no reviews for this product yet
show more