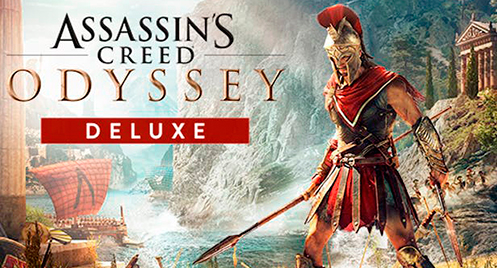 Buy Assassin's Creed Odyssey Deluxe Xbox One
After payment you will receive a license activation key in the Xbox One system.
Determine your destiny in Assassin's Creed® Odyssey. Walk the path from an outcast to a living legend: embark on a long journey to uncover the secrets of your past and change the future of Ancient Greece.
This edition includes the game and the Deluxe Pack:
Chronos Pack (5 Epic Armor Items, 1 Epic Weapon, 1 Epic Mount)
Twilight Herald Pack (5 Rare Armor Items, 1 Rare Weapon)
Capricorn nautical set (1 ship design, 1 crew theme)
1 temporary XP bonus
1 temporary bonus to drachmas
In a browser, go to Redeem Code and sign in to your Microsoft account.
Enter the 25-digit prepayment code, in the window that opens, click the Confirm button.
Feedback from our clients
There are no reviews for this product yet
show more