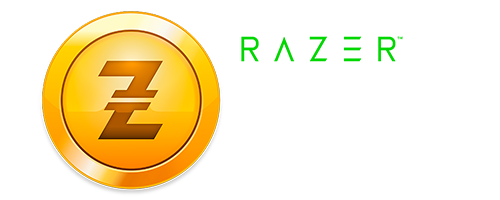 Razer Gold Cards
Buy Razer Gold Cards
Razer Gold USD card can be used in online games.
The list of games where can be redeemed can be viewed by link .
Benefits of the Razer Gold Card
Razer Gold is a payment card that can be used to buy games and other digital content. The main feature is that the card is already prepaid. You don't have to waste time replenishing your account balance. You can buy games right after the Razer Gold card activation.
With the Razer Gold card, you get access to more than 2000 popular games. But before you buy a certain game, make sure it is compatible with your payment card. Here you can find a complete list of available games.
Loyalty program.

When you buy digital content with a Razer Gold card, you earn Razer Silver bonuses. Bonuses are awarded for each purchase, and also for some game achievements.

You will be able to spend your earned bonuses on the purchase of games and other content.

Cashback.

With the Razer Silver loyalty program, you will receive 5% cashback from each purchase to your bonus account.