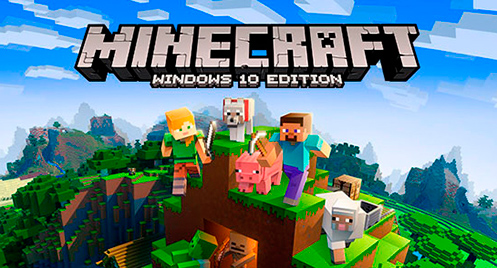 Buy Minecraft Windows 10 Edition
We provide a license key for Minecraft Windows 10.
With the new features of Windows 10, Minecraft Windows 10 has become not just a famous sandbox, but a brand new game with its own unique features. The main update of the new version is a cross-platform multiplayer. Now you can play with your friends even from different devices – PCs and Xbox consoles. The game supports keyboards, controllers, and touchscreens.
Another innovation is the GameDVR feature, which allows you to record and share your gameplay.
Create unique worlds. Explore new territories. Fight dangerous mods.
Main capabilities of Minecraft Windows 10 Edition:
Different control schemes.
Constructions with structural blocks.
Multiplayer.
The ability to record and share gameplay.
Possibility to broadcast gameplay.
How activate Minecraft Windows 10
In a browser, go to Redeem Code and sign in to your Microsoft account.
Enter the 25-digit prepayment code, in the window that opens, click the Confirm button.
Feedback from our clients
There are no reviews for this product yet
show more