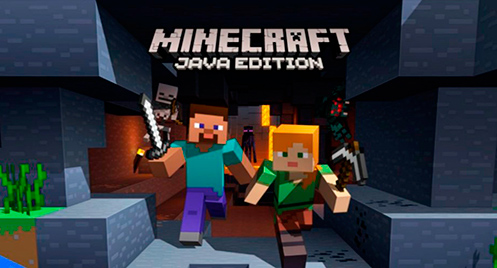 Buy license key Minecraft Java Edition
We provide a license Mojang Minecraft Java Edition.
The main advantage of Minecraft Java Edition is the ability to play on computers with Windows, Linux, and macOS. You will be able to use and create custom mods and skins. The application has many updates that are often supplemented.
To start the game, you need to create a Mojang account in the game launcher. You will have access to all versions of the game; you will be able to create several profiles to use mods and older versions of the game.
Minecraft Java Edition is a standard sandbox game with survival elements. But despite the pretty simple gameplay, it has already conquered a huge number of players from all over the world. The game world consists of blocks. Players use them to build houses, palaces, and even entire cities. There are no restrictions in Minecraft, you can build whatever you want in different territories – mountains, plains, swamps, and other mysterious places.
How activate Minecraft Java
Feedback from our clients
There are no reviews for this product yet
show more